WILMOT COMPANY, INC.
545 Hazle Street
Freeland, PA 18224 USA
Telephone: 570.636.5871
Toll-free: 888.5WILMOT (888.594.5668)
Facsimile 570.636.5252
email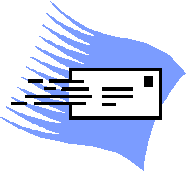 Wilmot Company, Inc. was established in 1908 as Wilmot Engineering Company on patents covering its rivetless chain. The original rivetless chain was patented November 12, 1907 (Patent No. 870,704). Additional design improvements were patented December 29, 1914 (Patent No. 1,122,831). Subsequent patents by others improved the product and its functionality and capabilities, but Wilmot invented the Original Rivetless Chain.
In addition to rivetless chain, Wilmot Engineering was a leading supplier of coal mining and preparation equipment until the late 1970s. For a bit of history we offer a Brochure from 1945 (1945 Brochure).
Current ownership and senior management acquired both Wilmot Engineering and James A. Redding Company in April 1996, renaming the combined entity Wilmot Company. We moved from our long-time location in White Haven, PA to Freeland, PA in 2008. Our Freeland facility is newer, larger and more efficient than the White Haven facility.
We are quite proud of our history and our commitment to customer service. Throughout more than 100 years of use in conveyors and conveying equipment, our rivetless chain has clearly withstood the rigid "test of time".
Our Corporate Mission
The fundamental purpose of Wilmot is to provide products and services of such quality that our customers will receive superior value, our employees and business partners will share in our success, and our owners will receive a sustained, superior value on their investment. More specifically, our mission is to provide rivetless chain and related products in such a manner so as to be and remain recognized as the leader in the industry. Our customers deserve no less.